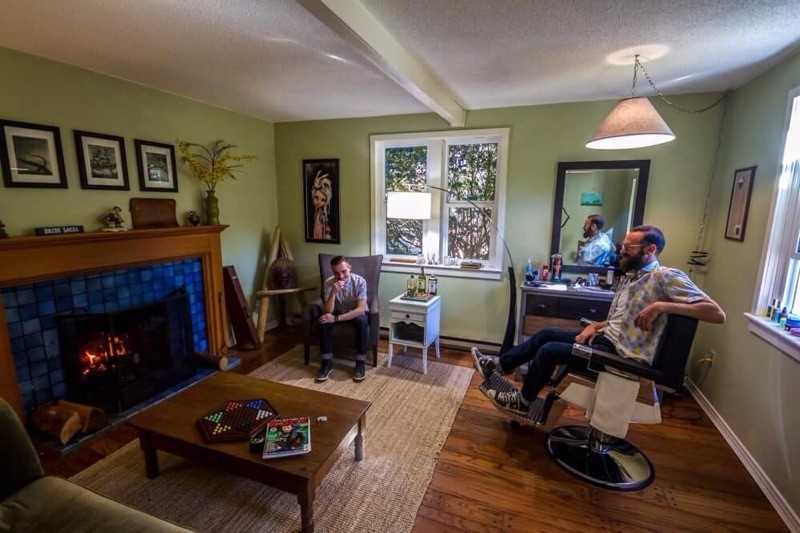 Welcome to redbeardbarber!
Located in Metchosin at 4630 Rocky Point Road, we are a traditional barber shop providing men's style haircuts, beard trims, straight razor shaves and styling. We offer a wide variety of cuts and styles including fades, high & tights, executive contours, flat tops and pompadours.
We are open Tuesday through Saturday, on an appointment-only basis.
Gift certificates are available for all of our services.
SERVICES: (Cash only please)
HAIR & BEARD:
The Vintage – cut, styled and razor cut outline with hot towel… for men aged 2 – 99
$15
The Vintage Lumberjack – the Vintage cut with Lumberjack beard trim
$30
The Vintage & Beard Buzz – the Vintage cut with a one-length clipper beard trim
$20
The Final Curtain – hair cut, blow dried & styled, finished with the traditional straight razor cutthroat package
$60
BEARD:
The Lumberjack – shaping and trimming of a larger beard, finished with beard oil
$15
The Cut Throat – a traditional hot towel and straight razor shave with all the trimmings
$35 (Only available to current gift certificate holders, as it will not be a service offered in the future. Please TEXT 250-217-3887 to book this treatment)
.
.
.
Want to know a little bit more about your barber? Visit our About Matt page!