Welcome! We're looking forward to seeing you!
PLEASE READ BELOW
New protocols, in alignment with WorkSafeBC, that I need to be aware of before my haircut:
No additional friends or family will be allowed in the shop. One child and one guardian will be permitted in the shop at a time, including families with multiple children.
I will not have access to a bathroom during my time in the shop. No exceptions.
Anyone coming into the shop must wear a clean ear loop mask.
If I do not come with a mask, one will be available to purchase for $2.
I need to be on time for my appointment – not early, not late. Late arrivals could be denied service.
Upon my arrival, the RBB door will be locked. I will knock at the time of my appointment.
I will be provided with hand sanitizer to sanitize my hands prior to my cut.
I will minimize bringing personal belongings and items into the shop.
My barber will be wearing a mask at all times.
There will be 15 minutes in between each appointment to sanitize all tools, equipment and common surfaces as per WorkSafe BC recommendations.
At this time, we will not be doing any beard trims or facial services.
Cash, e-transfers, credit & debit accepted.
By making an appointment, I understand and agree to the following:
I, and no one in my household unit, have travelled outside of the province in the last 14 days
To the best of my knowledge I, and no one in my household unit, have had cold, flu or COVID-like symptoms in the last 14 days (symptoms may include fever, chills, cough, shortness of breath, sore throat, stuffy or runny nose, loss of sense of smell, headache, muscle aches, fatigue or loss of appetite)
My barber has the right to ask me to leave or stay home if they feel their health, and the health of other clients, may be compromised
We understand that the above guidelines seem quite strict. Please know that they are to ensure the safety of our family, your family and our community. We look forward to the days where we can loosen these guidelines; but for now, everyone's health and safety is our top priority. We thank you SO much for your patience, kindness and loyalty to our business.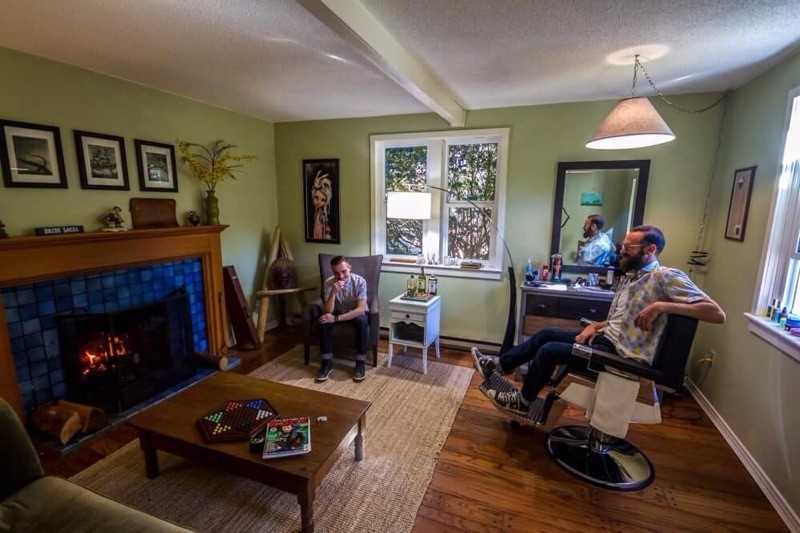 Welcome to redbeardbarber!
Located in Metchosin at 4630 Rocky Point Road, we are a traditional barber shop providing men's style haircuts and styling. We offer a wide variety of cuts and styles including fades, high & tights, executive contours, flat tops and pompadours.
We are open Tuesday through Friday, on an appointment-only basis.
Gift certificates are available for all of our services.
Cash, Credit, Debit & E-Transfer available 
OUR SERVICES:
The Vintage Cut – $25
A gentleman's haircut, styled and finished with a hot towel and neck shave.
Old Fellas & Ankle Biters – $22
The Vintage Cut for gentlemen over 65 or under 11.
.
.
.
Want to know a little bit more about your barber? Visit our About Matt page!